Using premium grade urethane in custom formulations, we produce the highest quality custom motor mounts and ride stability kits available for Harley Davidson motorcycles.
Harley Colors, Custom Paint or Primer. LED Running Lights, Tinted Windshields, Running Light Dimples, Bracket Styles and more…
Jake has finally given his ok.
Front Dyna Mounts For All Years Are Here!
Good things take time. And Jake ain't getting any younger. Amazing how, like good wine, Jake makes things a little better.
Recent Projects

Watch the S&S Dragon Bike running Glide-Pro parts!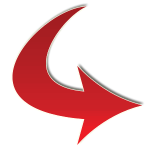 Glide-Pro Motor Mounts help make the S&S 143 Dragon Bike ready for the drag strip!
Shop Motor Mounts By Bike