Customer Videos

Just want to say that the front motor mount I ordered from you for my 2005 Road king made a big difference. Here's a link i posted on YouTube about your mount.
Check it out! And thanks for producing a great product. The "upgraded" motor mount that I replaced was ruining my ride.
Brad Houston, Exeter, NH
Hey Jake, some more feedback…Had the bike Dyno'd yesterday…no more vibration in the handle bars, no need to torque to 40 pounds 🙂 This thing is now riding so sweet. Everyone keeps commenting on the fairing! I had to people stop and stare before they went into a place. I truly have the most unique RK in Chicago! Looking forward to the new windshield. I posted the video to YouTube as well. I'll send you the link. I'll do another one with the bike running to demo the motor mount. Take care.
Mark
What People are Saying about Glide-Pro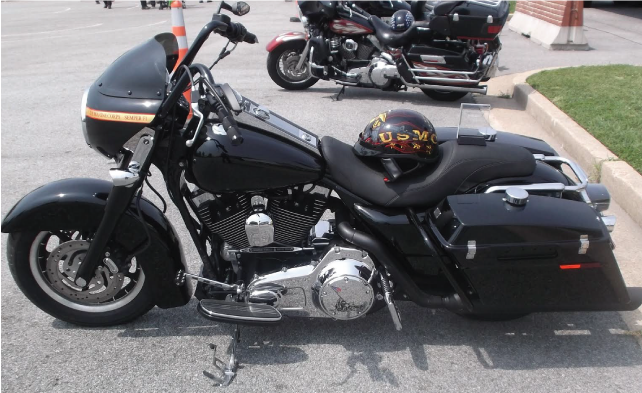 Attended Bike Rally/Safety Day on Joint Andrews Air Force Base, Maryland today. Bike won best in show, a lot of other bikes were there that I would say were very nice. But I think the fairing got me over the top, many were amazed that a  touring bike could look so sporty. I attached a picture of the sport bike that won in its class! Thanks!
KEVIN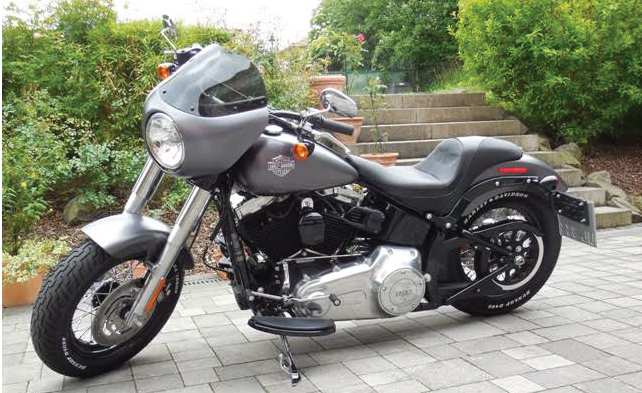 Just wanted to let you know my bike finally made it over and I was able to put the fairing on this weekend.  It looks amazing!  I love the look of the fairing on the bike, couldn't be more pleased.  Thanks for the great customer service as well as an amazing product!
ANTHONY
Glide-Pro Motor Mounts Feedback
I have installed the stabilization system on my 07 street glide and have to say it handles better than new. My bike used to do ok in the corners but when the miles started to creep up to and over 20,000 it started to become unmanageable. I could no longer keep up with my friends that ride soft tails and dynas while on the twisty mountain roads. The difference was so great that when I rode the bike to work I just HAD to take the long way home to be able to get it out on the highway and defiantly thumbs up. I also want to say great job on the installation videos, they helped me with a couple of problems I ran across during the installation. To any do it yourselfers- If you are not familiar with changing the swing arm shaft or the front motor mount watch the videos, it will save you time in the garage. Thanks for a great product.
Patrick – Denver, CO
Just a note to let you know how satisfied I am with your product. I just had the front motor mount and swingarm bushings installed by my wrench at the dealership. The front motor mount really smooth's the engine out, even more so than the velva-ride it replaced. The swingarm bushings really firm up the back end, with no additional vibration. Even my wrench was impressed with how well the 08 Ultra rode after the installation. Thanks for a great product!
Steve Hines – Bellmawr, NJ
Jake, I just installed your Glide Pro front Motor Mount & Rear mounts (Swing arm Bushings). Nice, firm, feel, stable ride on my 08 Ultra. I re-torqued after 30 mile ride as per your instructions, excellent. Job went really well, followed your video, all went exactly to plan, 2 hours for me .Anybody who can read and can handle tools can perform this. Too bad I did not know about for my 99 R/King. It had a terrible wobble and was unable to diagnose the problem. I highly recommend this to all H/D Touring bikes. It's nice to see someone back up their product like yourself, a biker selling to bikers! Thanks!
Rod Burns
I have watched many install videos and I will say yours is the absolute best ever. I have a 2008 Street Glide with 13000 miles and it's starting to feel like a softail in the corners. While getting a rear tire installed at Santee Motorcycle Supply I mentioned the issue about the handling and he told me about your product. I have to say I'm impressed. Again great job on the video, I'll be talking to you soon.
Michael
Hi Jake. Installed the rears with no problems, per you instructions. Already had the fronts installed. Wow that eliminated all the vibration nuisances. High regards to you and you staff Jake. My 2010 Electra Glide CVO now rides even better than when it was new.
Sincerely
Michael Fedora
Glide-Pro Cafe Fairing Feedback
Much Luv to Glide Pro and Jake for the wonderful Job they did on not only a great look with my new fairing but the color match and paint work they did on both the fairing and wrap fender was fantastic. The work, service and attention to detail is second to none thanks again
James "Skeeter" Higgins Montclair, Ca
The fairing just cleared the running lights and looks stunning! The dealer people and friends just stare at it, it flows nicely into the bike, especially on a FLHRS. The combo engine mount and axle: Amazing! It has totally changed the dynamic of the bike. i never have cornered the bike fast, this things handles like a scooter. Vibration at idle reduced significantly. I imagine things will even get better as it breaks in. I know you have heard all this before, but my bike is now MODERN! I am now thinking of replacing the front fender to blend with the fairing…any suggestion greatly appreciated. Anyway, thank you so much for your time, your products and your videos. I have watched them all…they are very educational, even though I don't do the work myself. More later, got to ride!
Mark Palmer – Chicago, IL.
Hey Jake!
All I can say is AWESOME!!!! I mean seriously, a picture is worth a thousand words. So here's 3 thousand!
Thank You very much! And just so ya know, the folks at my local H-D Shop were completely blown away! George, the service writer, said it looked like you custom made the fairing just for my scooter! I gotta admit it flows perfectly with the style line of my bike! Thank You again. May God Bless you, your Family and your business!
Matt Kitamura Vice President CROSS M/C Ministries Salinas,CA
Hey Jake,
The fairing is absolutely gorgeous!!! The quality of the paint application is perfect!!! It fits perfectly on the bike!!!! It looks really, really sharp!!! The gold leaf lines are right on!!!! I think it is absolutely fantastic!!!! My only slight dislike is the color of the stripping on either side of the leaf, it turned out pretty purple, though you can't tell unless your up-close. I know you gave this custom fairing 110% and it shows, it is really beautiful!!!!!
Questions on the running, turn signal lighting, to access the existing bike wiring, I need to get into the headlight correct? To do that I need to remove the headlight bezel and then route the wiring with the jack out of the back side of the headlight? The other questions are how to easily identify the correct wires to connect on to, should there be a jack in the headlight to where I can take a meter to identify the correct circuit's to tie into?
Would like to post some very favorable reviews of this great custom fairing and the outstanding stabilizer kits, do I just type them up and send them to you? along with these pictures? Hear from you soon, Thank You Jake for an over the top Outstanding Work on this project!!!!!
Lamont
CVO Paint - Another Road King
Mitchell L. ->
Hello,
Interested in your cafe fairing for a 2014 Harley Road King CVO. Was wondering if you can match the Tribal Orange, Galactic black and Aztec Shadow Graphics paint scheme on the bike.
Jake ->
Hi Mitchell,
I appreciate your interest in our fairings. We can not get CVO paint. We have a company that matches harley paint for us. Harley gives them the codes. But they have a deal with them. They won't make CVO paint. We do have them in primer. Wish we could help.
Mitchell L. ->
Thanks for the response. Are you selling the orange(ish) one on ebay ($450) and if so will it fit my 2014 Road King CVO? No running lights, etc. Just need to know if the existing quick detach hardware will be compatible with my bike.
Jake ->
That's not us. If it's off a Road King it will fit your bike.
Mitchell L. ->